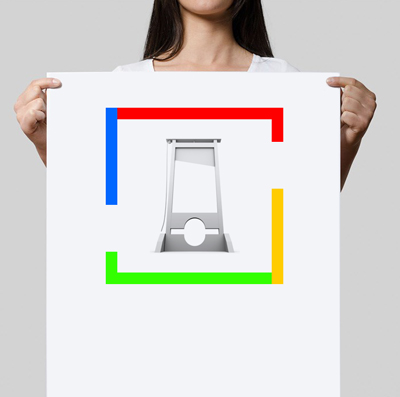 By now, you've probably heard of the controversy surrounding the "Google Memo," or as the far left would rather brand it, the "Anti-Diversity Screed" authored by now ex-Google employee James Damore. If not, here's a brief rundown: James Damore, a senior software engineer at Google, wrote an open memo to employees of the Internet technology giant, titled Google's Ideological Echo Chamber: How Bias Clouds Our Thinking About Diversity and Inclusion, in response to its encroaching culture of diversity initiatives aimed at aggressively balancing the representation of females in programming and engineering. He commented on the trend of political correctness taking over the company that silenced dissenting points of view in favor of pursuing diversity initiatives favoring female programmers and engineers and further questioned the wisdom of forcing diversity upon the company over hiring the most motivated and capable talent available. Damore called to light an overall iron curtain of non-discussion within the company to support diversity and the problem of its authoritarianism therein, which, paradoxically, results in less appreciation for different points of view. The full document can be found here.
"Psychological safety," Damore writes, "is built on mutual respect and acceptance, but unfortunately our culture of shaming and misrepresentation is disrespectful and unaccepting of anyone outside its echo chamber." He further goes on to write, "Google has several biases and honest discussion about these biases is being silenced by the dominant ideology."
The nature of that dominant ideology isn't a mystery to many of our readers. We comment regularly on the pall of gender neutralizing political correctness infiltrating every facet of modern life. This phenomenon inspired the creation of Humbled Females in the first place, in fact, for the present feminist monolith, in attempting to engineer and redistribute power between the sexes, inevitably tinkers with the matter of whitewashing sex itself. In its zeal to flatten the contours we actually celebrate, a community of like minds had to be built for support and enrichment of what increasingly seems to be our rebellious, outlying ideals. We are intimately aware of how sex is a dense medium for the transfers of power and influence between humans. 
In other words, what we see unfolding at Google is yet another high water mark for America's intolerant obsession with political correctness.
We understand its instrumentality and choose a differential that is not in vogue today: where male dominates and protects and female serves and supports. No one is more aware of how "wrong" we are today than those who choose our way of life. We realize that many people disagree with it, but that's fine for us. We celebrate the liberty to live the way we want. We, in turn, respect the rights of others to choose differently, but as Mr. Damore points out, a pervasive ideology is at work in society's power structures—in the highest echelons of education, politics, and business—and that ideology does not respect diversity as much at it thinks it does.
Damore spoke directly to a ubiquitous directive we see today in STEM authored by this dominant ideology: the urgent need to see how implicit (and complicit) biases are holding females back from achieving parity with males in technology and engineering jobs. He dared to question the established wisdom that affirmative action is necessary in the wake of what appears to be evidence of massive sexism in these fields and instead suggested that females may not be entering these fields due to inherent differences in the natural interests between males and females. In short, he suggested the radical notion that men and women, in aggregate, have different interests and that we should take the evidence of this (of which there is much) into account before writing off the difference of numbers between males and females in STEM as strictly a result of sexist conspiracies. His argument was rational, open, and polite, mentioning reputable studies showing sex differences in brains between males and females. Regardless, the political backlash that followed resulted in Google chief executive Sundar Pichai deciding that the conversation Damore wanted to inspire violated the company's code of conduct and crossed the line by advancing harmful gender stereotypes in the workplace. In other words, what we see unfolding at Google is yet another high water mark for America's intolerant obsession with political correctness.
Following Damore's firing, a firestorm of debate continued on the subject of sex differences and the left's disinformation machine spun to life. In obvious (and predictable) retaliation for the discussion he initiated across the social media landscape, a flood of articles in popular publications have emerged, reading often like far left-wing propaganda pieces. In The Economist's article entitled, Not Evil, Just Wrong, a nameless author asserts that "women in tech firms feel badly treated, and they are right." In a circular style of reasoning, the author cites as evidence to this claim the fact that women rarely have the top jobs. He (or she) further goes on to flatly state that Larry Page should have formulated an official rebuttal instead of firing Mr. Damore, to show that, "his arguments are not taboo, but mostly foolish and ill-informed." In fact, The Economist did just that for Google later on. The short of it: if James Damore is guilty of blinkered and incomplete thinking, so are the folks over at The Economist for their left-leaning rebuttal. For those who brand themselves as so much more high brow, it's disconcerting to see their obvious blind sides on display.
Scientific American took it a few steps further in the realm of advocacy publishing, cobbling together a hand waving sex and gender issue entitled It's not a Women's Issue: Everybody has a Stake in the New Science of Sex and Gender, wherein we find such balanced figures like Cordelia Fine asserting, as per usual, that behavioral differences between the sexes don't hold up to scrutiny. The backbone of her evidence? The fact that females can be fast in mating, just like males—something we already covered here some time ago. Supplementary evidence is drawn from studying other species and applying it philosophically to humans (the source of the original Victorian error behind the stereotype of fast males and choosy females, if you recall). Later in this issue, we're lectured on the value of daughters, treated to an article on life before Roe (vs. Wade), a screed that goes on to complain that we're still not giving women enough medical attention, and how early intervention is crucial to close the gender gap in computer science. Daring, novel, and eye-opening concepts, indeed (note sarcasm). In defense of Scientific American, a single page article by Michael Shermer pushed to the back of the magazine entitled Postmodernism vs. Science rightfully laments the blight of campus madness from students being taught that there is no truth and that scientific and empirical facts are tools of the oppressive patriarchy.
The hostility shown toward Damore, whether he's mostly right or mostly wrong, ultimately does a disservice to the concept of protecting diversity—this thing we supposedly all cherish so much.
He's an appreciated voice in the storm, but one lost in the preceding screeds of feminist advocacy given the limelight in the magazine, advocacy that thrives upon the very university conditions Mr. Shermer calls out. Elsewhere, New York Magazine lambastes Damore and cites the responses of left-leaning scientists who have taken more than a few liberties with his words (or not necessarily refuting his observations about sex differences so much as bowing upon the safe altar of political correctness). After listing scientists who disagreed/quasi-disagreed with Damore, the author invokes a parting, rhetorical snark: "Looking forward to Damore's rational and thoughtful responses," as if the collections of quotes encapsulate unassailable evidence of how wrong the young software engineer is.
Such commentaries from popular publications only succeed in demonstrating the inherent tribalism we're facing in the media today, and how generations of university-indoctrinated intellectuals, now behind the keyboards of the most prestigious magazines and periodicals, possess increasing power of the press to advocate for left-leaning politics. And then, of course, are the predictable responses from right-leaning media, hardly any more objective, which seem to have been swallowed up in the maelstrom of young, indoctrinated voices of PC culture articulating their blinkered spleen over Damore's words on places like Twitter and Facebook. Between journalistic response and the rising tide of argument on social media, we can see the left react, much like the large, deeply entrenched organism it is, against sensible observations and criticisms of feminist affirmative action. In this reaction from the left and its believers, Damore is casually labeled anti-diversity, despite the fact nothing of the sort exists in his document. He's accused of advocating the oppression of women in tech, but again, neither hide nor hair of such sentiments exist in what he wrote. His only crime, it seems, lies in challenging the popular norm of thinking, as dictated by media and university, and that is enough to put his entire career on the chopping block, apparently. Let this be a lesson to anyone else who dares speak up: talking about the science of sex differences can get you fired, for it's antithetical to the culture of "safe space" psychology in the workplace. If that's not a sign of the totalitarian spirit of extreme left-leaning ideology, I remain at a loss knowing what is.
But isn't it time political and business environments used actual science to tackle sex issues rather than the ideological wind tunnel of popular culture and left-leaning advocacy? Are we, as a society, able to take off the politically correct blinders and come to terms with all research on gender gaps that can't be explained away by the fictional slant of "the oppressive patriarchy"? Are we even willing to allow ourselves that permission? The hostility shown toward Damore, whether he's mostly right or mostly wrong, ultimately does a disservice to the concept of protecting diversity—this thing we supposedly all cherish so much. If we cannot openly say that men and women have different interests, on average, doesn't that stunt the very notion of diversity? Furthermore, are women truly protected in an environment like this, which seems more religious than scientific, forcing them into fields they don't necessarily want or require? If we really want to empower women, we'll respect the choices they make and not attempt to socially engineer them into corners, matching their interests and behaviors with that of men under the cudgel of feminist victim politics and cynical, thought-killing safe spaces.
For those of you who doubt the real and tenable science behind aggregate sex differences, or the unpopular fact that STEM actually isn't such a bad place for women, consider the citations below that represent only a small sampling of legitimate research on sex differences.