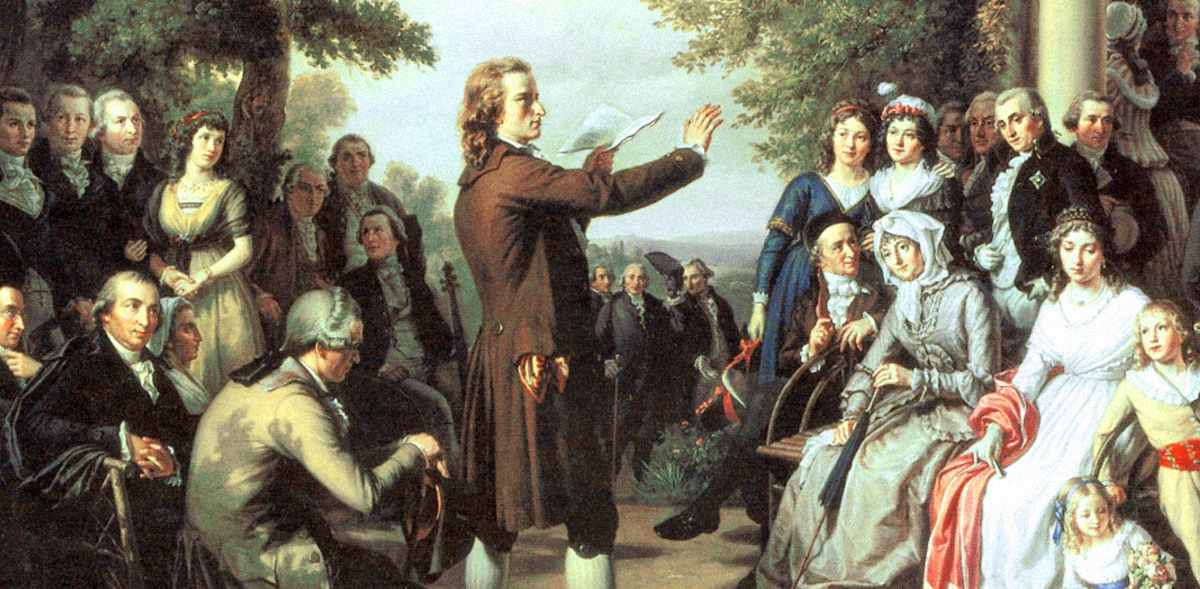 An article mentioned recently in our community discussion was quite timely. It allowed me to comment on some thoughts I've had after having engaged in a debate (loosely termed) with a self-described radical feminist who unequivocally agreed with Taylor Swift's recent smugly produced pot stir—in a lad magazine no less—that "misogyny is ingrained in people from birth." The gratuitous count of young, blinkered heads bobbing in agreement over that pearl of wisdom is by no means a surprise to me, but it's always far more curious to engage the dealers of extreme rhetoric rather than its buyers, and so I inevitably ended up turning my attention to someone in the discussion with fiery feminist convictions that went far above and beyond Ms. Swift's inane social commentary.
This person, who identified as a feminist, painted a pretty terrible foregone conclusion of men, if not a conspiratorial depiction of reality, to boot. Along with much of her angry and condescending argument, she brought out the laws protect rapists canard, too (which she could never quite adequately defend, of course). Weighing her ripostes after I cited failing marriages and declining male attendance in college, I saw vindictive, if not apathetic dismissal of men—a sort of callous, mean-spirited pleasure in hearing accounts of their disenfranchisement. I inevitably concluded, based upon this person's willful bias and absolute contempt for anything male, that no, she wasn't a liberal at all. Liberalism is supposed to consider the viewpoints and criticisms of all with rationality and compassion, not just favor a particular group. In the sickly light of her gross caricatures and hateful rants, I realized that I, the malevolent founder of Humbled Females, was more liberal in theory and practice than she could ever possibly be.
So it was with some considerable pleasure that I read Brendan O'Neil's commentary entitled Feminism and the Turn Against Enlightenment, for I saw it concluded something similar, among its many points: feminism today, though it stands beside and interweaves itself throughout liberal politics like a pernicious weed, isn't so liberal in theory or practice. I know that I have, time and time again, encountered incredibly close-minded people engaging in feminist apologia who insist that they are liberal, but it was not until recently that I realized this glaring contradiction. I'm sure the irony of that observation has dawned on others long before either O'Neil or myself, but it is a bit of a moment when, after having kept your mind open to hear out the views of the other side, you realize the crumby hypocrisy of it all.
But here is where O'Neil and I part ways a little: he claims that feminism isn't really anti-male so much as a depart from reason. He goes on quite impressively to explain this point of view, and while I often do see feminism as anti-intellectual for all its verbose logical pretzelism and political correctness, I'm not certain how one making a critical commentary of modern feminism could not acknowledge its inherent anti-maleness. Its rhetorically negative slant on men, in fact, is one of the larger reasons why I don't think feminism is often of the liberal mind, though it may window dress as such. Despite the best of intentions that some of its constituents have, feminism so often feels like an over-glorified hate group advocating for women, and I do feel it should be called out as such. This is not to say that what O'Neil says about feminism being anti-intellectual and thus effectively misanthropic is incorrect, but it is to put a finger on observations he himself makes about how the institutions of education are attacking maleness with plenty of straw:
"The new feminism is strikingly concerned with exposing what it—and the political and cultural elites more broadly—views as the folly of 'male ideas.'"
If we recognize how feminism is shading something to be attacked because it involves male ownership, even something so unassailable as the sound arts of reason and the disciplines of the sciences, it's really just one step removed from the premise of demonizing men in general, all the while conveniently tearing down the very ways in which we can call it out on its folly. While feminism railing against the supposed evils of structuralism is accurately described by O'Neil, the vehicle by which this attack on reason is justified cannot and should not, ever, be ignored. Attacking what is perceived to be male (whether it really is or not) is already a foregone conclusion as being good in the halls of higher education. How is this not a misandrous accomplishment of feminism, which claims to stand for the dignity and compassion of both sexes?
Demonizing men has gone beyond propaganda in education, however: it is a practice notably employed by feminist advocacy research, like the preposterous "1 in 5" rape myth produced by a poorly constructed telephone survey with overly broad definitions of rape by the CDC (which was later used, by the way, to justify federal funding for colleges in their fight against "rape culture," a term RAINN itself denounced). The gender pay gap myth is another often reinforced and repeated lie, as O'Neil also points out, long after it has been pointed out that any perceived gap is a result of lifestyle and career choices between men and women. As I mentioned earlier, we just had one of the most popular female pop singers in the world declare that society is steeped in misogyny, despite the fact that it's increasingly quite the opposite in developed nations.
And that is the crux of what I see as terribly subversive and erosive about feminism today. In debating feminists and their paranoid views about patriarchy and the ever-evaporating unicorn that is "male entitlement," it seems, increasingly, that it doesn't even matter if you bring good countering facts to the table, or a reasoned argument, for that matter. They will skip past the facts and instead of debating, engage in indignant deflection, ad hominem, or many, many political speeches. Speak about subjects like rape, equal pay, or the supposed scourge of the objectification of women with people randomly on the streets, in the neighborhood, or in your own family, and you'll likely hear feminist myths regurgitated unthinkingly, to much head nodding of agreement. It's for this reason that modern feminism is more akin to a belief movement (or a psychological disorder) that, as O'Neil points out, views all of humanity through a lens of distrust and a motherly need to control it. We shouldn't discount how much of that mistrust has been directed at men, however, as well as feminist apologists attributing anything to males as corrupt and evil by default. If we can recognize the effigy that is "all things male" in feminist theory, we can certainly see how misandry is being spread, particularly when under the insidious rhetoric that it's all "for a good cause."
I understand that avoiding the fall into the typical anti-male argument is a reasonable attempt to move critical commentary of feminism away from its association with the train wreck that is the men's rights movement. That men's rights activists have lost their brand and have often become caricatures unto themselves does not mean they also don't have some good points about feminism's double-standards, biases, and outright lies. Of course, most who identify as feminists are not hardened lesbians who wake up each morning with intense conscious hatred of men first thing on their minds. Many well-meaning feminists, young and old and male and female alike, will recite the mantra that they are advocating for the rights of men as well as women, but in reality, the larger gestalt of the politics they support does, in fact, perpetuate an ongoing anti-male bias, to lesser or greater degrees, no matter how much the political machine that is feminism attempts to rebrand itself away from the ugliness of it's deeper, albeit "hidden" extremism. For those who actually believe feminism stands for equal consideration of the sexes, I would offer a simple thought exercise. Outside of pointing to examples of how both sexes are clearly not equally honored or advocated for by feminism, I'd ask anyone to consider how, if the genders were swapped out in the "ism," it wouldn't sound quite right. If masculinism doesn't feel like it would be entirely sympathetic to women and girls, you'd probably be right. Why is it we can't see this with feminism in the modern age, where men and women are, without a doubt, equal in their rights?
There is a movement unhappy with many of the current dispensations and inequities throughout the world today—a movement that desires equality not just for women, but for men, too, and for people of all colors and creeds. It's not a deeply entrenched and divisive sociopolitical movement that manifests itself through biased research and corrupt philosophy, hiding behind a shield of political correctness. It's not engaged in antagonistic information and media warfare, or angry polemics against crumbling vestiges of classical patriarchy. This force is as open-source as it gets and as humanitarian as any personal modus operandi could possibly be, though it's not something up for lazy grabs by lazy minds that would rather regurgitate tired if not politically expedient platitudes. You could call it egalitarianism. You could call it secular humanism. You could simply label it the equal rights movement. I prefer to call it something else, and the sum of its goodness proves feminism has no exclusive rights to ideas like compassion and humanism, or modern thought on the sexes. That thing is, simply, reason.