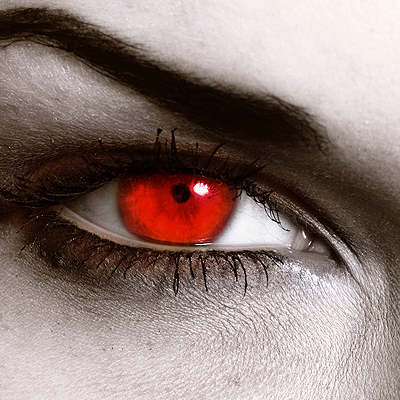 Where does anger come from? Why do we feel it? Why, especially, do submissive women, even slaves, feel it toward the ones they love the most, the ones they claim to be deeply dedicated to serving and pleasing? There are many psychological theories floating around about anger's roots, its meaning, and its general role in ordinary human lives. There are numerous philosophical and religious points of view about it, as well. But what will be discussed here is something much more specific: anger's place and role in the life of a slave. What is that place and role? Perhaps a diagram would help illustrate this:
0
That's right. Anger has zero, none, no place and no role in the life of a slave when it is directed toward her master. It may be useful for other purposes. It can be applied to outside objects in much the way a tool or a weapon can be taken off the shelf and used when needed, but it has as much place in a relationship with the man who controls a woman's life, actions, sustenance, and happiness as an active chainsaw does in a chamber music recital.
This may initially strike some as a closed-minded and narrow view. It's only human and natural to express anger, isn't it? And isn't it particularly hard for slaves, who give up so much, not to feel frustrated at times? Well, most people also think that the idea of a woman irrevocably giving up her own life to serve another person represents a closed-minded and narrow view: it's only human and natural to be free, isn't it? But, quite clearly, some of us thrive in that narrowness and restriction and would think others wrong for characterizing our choice this way or denying us the right to live a life without freedom, if that is what we wish. A narrow perspective is not necessarily an incorrect perspective, especially when the context for the point of view is experienced and understood. Nor does a narrow perspective always equal an impossible-to-meet perspective.