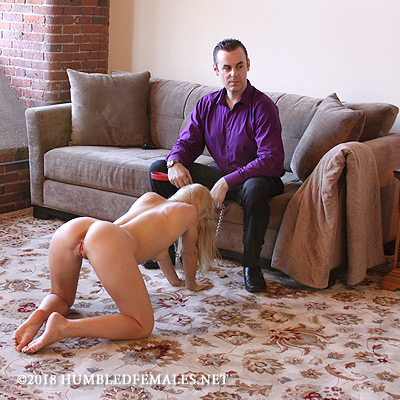 At Humbled Females, we often speak a great deal about authentic submissiveness in women and how to best channel and hone it. This is necessary, as female submission is a subject of tremendous breadth and scope. Much more can and will be written of it, but in this article, I'm going to do something that deviates from the trend of our publications, thus far: I'm going to address men.
That's right. If you're a male and happen to think of yourself as "dominant" (or wish to be) and you're reading this, my message in this article is directed to you. I'm also addressing males who don't necessarily think of themselves as dominant, but find themselves wandering the digital halls of this site, regardless. My friends, it seems to me that something has to change in the way many of us relate to and interact with the female sex. Many of us men seem to be found wanting where it comes to projecting the depth, power, and confidence that marks an authentically dominant male. So very many men, in fact, seem so very weak and pliable when tested. It's possible you might not be the type of person I'm speaking of in this body of text, and if so, I suspect you'll still have little to no difficulty recalling any number of occasions in which you've seen other men make fools of themselves in their bids to acquire members of the female sex or keep them under their control.
To all the male readers, seasoned or green, I simply ask this: are you in control of your desires or do your desires have a tendency to ride roughshod over you, instead? A simple question, it seems, but below the surface, it points toward something a little more complex. On the genomic level, we are never free of desire, of course, for to be free of it would mean we'd be dead. But what I'm getting at, particularly, is the ability to still your thoughts and modify your urges, to channel them and hone them as a complimentary mirror to what we desire in the female sex. Put more plainly, for a woman to surrender to a man's dominance, there must first be an understanding of dominance in the man. There must be an understanding and successful application of control, not only of her, but of himself. I'm bringing all this up because, frankly, I see a lot of men doing some pretty silly stuff under the assumed mantle of dominance, a mantle which is often little more than a cheaply painted veneer, a prop to give the appearance of mastery, but not much more than that, once one cuts gently below the surface to reveal the tender flesh of inadequacy.