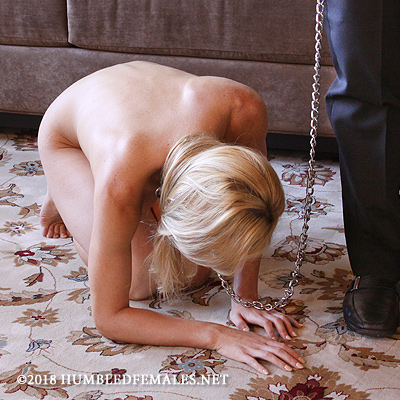 Obedience, to me, is a living breathing thinking creature that, like any animal, interacts with its environment in complex ways. Deconstruction suggests tearing off the wings off a bird in order to learn how it flies. And that's not a very "constructive" approach, is it? I don't want to deconstruct living obedience in that sense but I do want to examine more closely what it is. I think that by understanding obedience better, I can better serve a man someday.
What inspired me to write this? Well, to be honest, certain discussions I read on the web really bother me. I cannot name who or where because when consulting management about writing this article, I was told to avoid "naming names," but I can characterize them a bit. Maybe some of you have read similar threads and will know exactly what I am talking about.
In such threads, someone asks questions like these: What does it mean to serve a man? What does it feel like to you? How does it make you happy? How does it make you sad? Some women answer these questions with answers that seem superficially profound in their simplicity. But to me, such answers are more often profoundly meaningless.