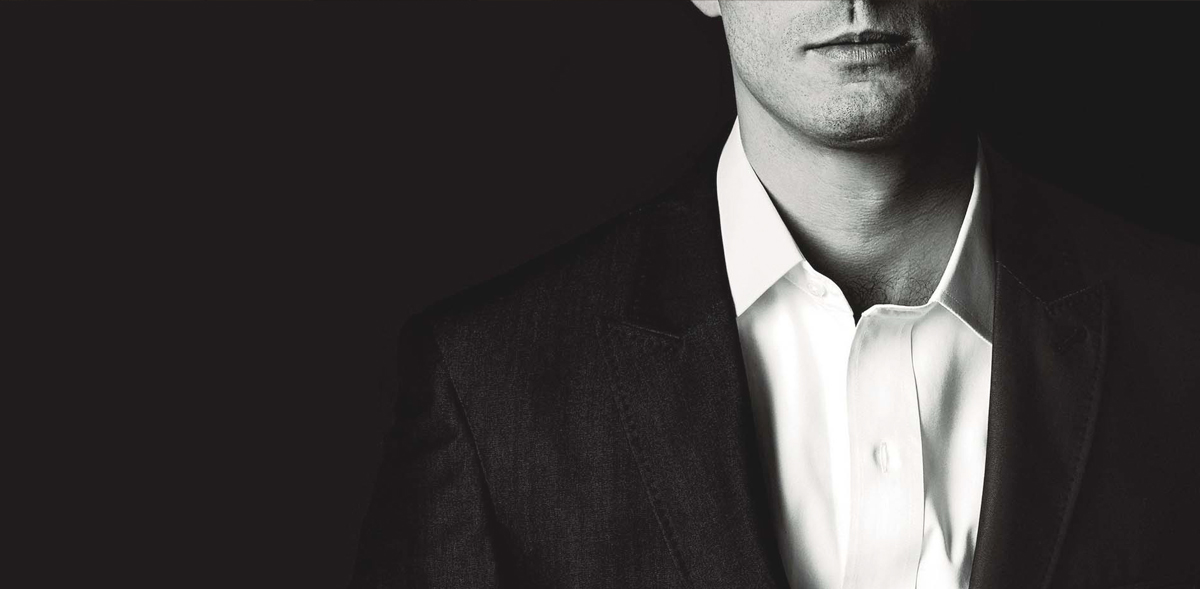 "If I do this thing, will he be my boyfriend?"
Well, someone has finally done it, as you probably know by now: BDSM erotica has been brought out of the shadows and into the garish light of mainstream "mommy porn" publishing. Indeed, there is still a buzz going on about the book, 50 Shades of Grey, by E. L. James.  After a thorough review of the books (yes, it's a trilogy, for those of you who have been living under a rock and still haven't had the details of this book crammed down your throat yet), there isn't much to be excited about for those with a lick of real-world experience.
We've read such things before and in various iterations with far greater intensities, aside of having lived the commonly described scenarios out in real flesh. Delve into the history of erotic literature and you'll find the legacy of shady erotic fiction present with us since the days of De Sade and beyond. Delve into human history and you'll find the practice of bondage and discipline during sex isn't exactly new. But for a very wide swath of impressionable readers, these subjects might as well have come from Mars—sexy Mars, that is.
50 Shades of Grey may not be such a revolution to the erotic literature world or those who practice master-slave and dominant-submissive relationships, but it may very well be a great example of the viral power of e-publishing and the practical use of writing fan fiction. Perhaps all those Harry Potter and Twilight fan fiction writers now feel just a little more justified with their keyboard hobbies? As a tale that is apparently interwoven with "shades" of domination-submission and what some might naively label darker sexual themes, the result, ultimately, is still a typical romance story pattern dressed up in saucier threads. Good woman Anastasia Steele meets Mr. Tall, Dark and Handsome, Christian Grey, who is a bit shady, but she gradually tames him as he obsessively courts her under the enigmatic guise of reserve. Of course he's terribly young and handsome. Of course he is a billionaire with his own private helicopters, and a man who buys mansions upon a whim. Of course he speaks fluent French, is well-endowed, and incredible in bed. Of course he treated all the other women like servants and deviant paramours—until the female protagonist steps into his life. Then he's smitten, but tells her nonetheless to keep her distance—such delicious conflict. And, of course (spoiler alert), they eventually live happily ever after and—ta da!—married with children in a palatial home dripping with wealth. A perfect teen vision, perhaps?
Banality aside, the books are amusing reads…for guilty pleasure reading, that is. It's clear Ms. James is an entertaining writer, if not a little repetitive. The slanted subtexts in the story leave much to be desired, however, and as much as I'm happy to see the mainstream bestsellers list contain a book associated with the pariah that is BDSM (that is, the pariah it tends to be when Rhianna or Brittany Spears aren't singing about it), I'm not entirely thrilled about the stereotypes it portrays about those who are partial to these practices—playtime or otherwise. For instance, we learn that Christian Grey, the dominant male character in the story, is the way he is, for the most part, due to severe childhood abuse. Well, of course he's that way; his mother was a crack whore. And now the fact that he's an eccentric deviant with a penchant for dominating women makes perfect sense! I'm sure the American Psychological Association would agree, as well as what remains of Kraft-Ebing's cliff notes.
Little gems like these in the story are pretty toxic to the idea of accepting the practice of domination-submission positively and looking at it as thus. We learn as the tale progresses that Christian Grey is basically a freak tormented by demons of his terrible past, where his mother's pimp would put cigarettes out on his chest, for instance. He's taken in by rich foster parents and by the time he's a grown young man in his late twenties he is the head of a multibillion dollar enterprise. The protagonist, Anastasia, is required to sign a "contract" that gives Grey complete control of her life—including her sex life (they haggle over the details by email—an enchanting discourse, without a doubt). Grey, being the eccentric, control-mad pervert that he is from his childhood of abuse, introduces our virgin 21 year-old flower (why are virgins always more attractive as romantic heroines in these stories?) to bondage and Sadism, and for her, it's oh so very overwhelming, but exciting, and it's not long before she's rattling off orgasm after orgasm and listening to her "inner goddess" as she navigates the path of submission. Excuse me?
I could go on, but I won't, as that might prove to be rather boring. The plot, stretched over three books, serves as little more than staging for the next sex scene—but this is par for the course with romance novels, is it not? Needless to say, this trilogy is enjoying popularity because it somehow found its way into the mainstream, and we all know the topics in these books are seldom explored in the mainstream. In that light, the 50 Shades series of books successfully exploited an interestingly untapped niche. But does it truly deserve to sit pretty there, enjoying all this hype? Is it possible a better series of books could be sitting in its place? I doubt I have to explain my obvious position on either of those questions.
Without a doubt, 50 Shades has its flaws. My primary contention is how silly—and toxic—the story casts the practice of dominance and submission. Readers are aligned to view these practices as a result of damage, emotional instability, and an inability to properly seek intimacy. In that sense, how far along have we come in this book compared to such wonderful television shows as CSI or Law & Order, which chronically pathologize master-slave and BDSM relationships for the sake of entertainment? The crumby reality is it hasn't really come too far at all, and that's a shame, for the opportunity to present male dominance as something positive and natural and female submission as something actualized and informed has been lost once again. I have no doubt these books have helped a large demographic of people to find interest in such practices, though I tend to wonder what preconceptions will need to be debunked and outright smashed as they proceed to explore the reality of dominance and submission. In this sense, 50 Shades Of Grey has conspired to support the mainstream's perfect cognitive dissonance on the subject of personal subjugation, which is to say, a distanced love-hate relationship with it all. I hope you're ready, ladies and gentlemen: the next wave of the kinky and slightly confused are already among us.